An incredible journey: from start-up to exiting to a global pharmaceutical
May 25 @ 5:30 pm

-

6:30 pm
Event Navigation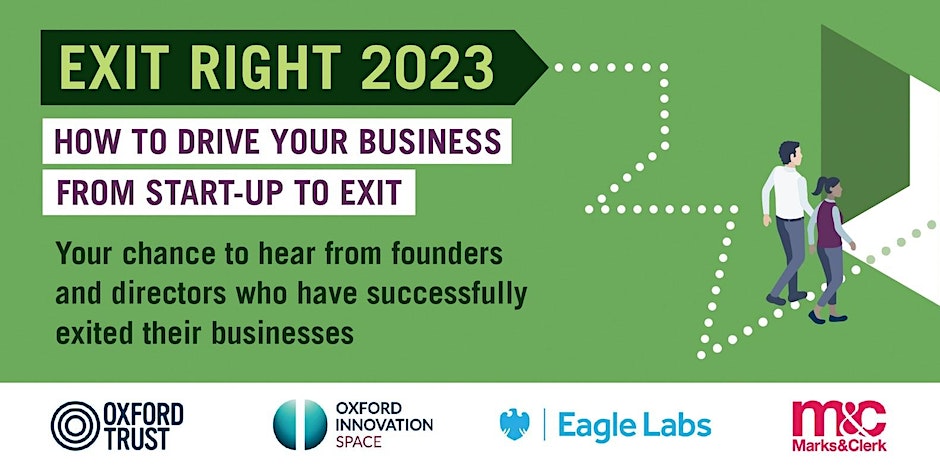 About this event
About this event
Come and hear the real-life story of start-up to exit from David Llewellyn, Managing Director and Co-Founder of Oxford-based biotech company, DJS Antibodies. Founded in 2014, DJS was acquired by AbbVie in October 2022 for $255m to access their lead IPF programme as well as revolutionary HEPTAD platform. David will talk about how the company started, the knife-edge decisions they had to make along the way, and the key turning points.
Speaker:
David Llewellyn, Managing Director & Co-Founder, DJS Antibodies
David led DJS Antibodies from initiation through to its acquisition by AbbVie in 2022. He loves discovery, and so is motivated by the pursuit of developing totally novel therapeutics. He has more than 10 years' experience in evolutionary immunology, antibody characterisation and myeloid cell biology, and he leads the team at DJS in the pursuit to create world-changing antibody therapeutics.
Having originally come from the sunny shores of Australia, David came to the UK to complete a PhD at the University of Oxford's Jenner Institute, supported by a Rhodes Scholarship. While studying he co-founded and led the Good Lad Initiative, an organisation promoting positive masculinity and gender equality amongst groups of young men. David remains committed to promoting values of equality and diversity throughout DJS and more broadly.
Live at the Wood Centre for Innovation (OX3 8SB) and online