Bucks Digital Hub is where it can all happen, where change is made, where ideas flourish and where ambitions are achieved. Being part of our community at Bucks Digital Hub is being part of a group of innovative entrepreneurs brimming with ideas and enthusiasm. Based in Aylesbury, our hub is more than a coworking space, it is a space to push boundaries and receive expert support, so you can achieve your ambitions and let your business thrive.
Our networking opportunities don't stop there, we also have our Health Tech Hub in High Wycombe, so you have more room for collaboration and to create change.
Our professional, friendly and helpful Innovation Centre team are here to make your work-life as safe and enjoyable as possible. Their hands-on approach actively helps to grow the business.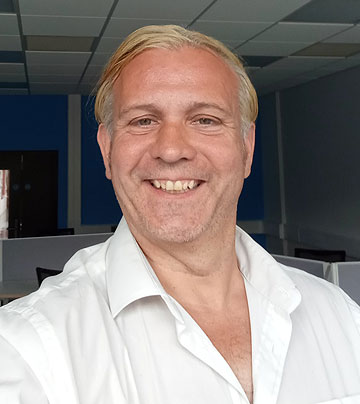 Centre Manager
Lee has a senior management background in the leisure sector spanning 23 years including setting up his own spa business in Sweden which he ran for 14 years. He is entrepreneurial and has a strong operational and sales background. He is particularly passionate about networking and building strong links with local business communities and has a keen interest in start-ups. Lee is looking forward to meeting everyone, he has a strong belief that building communities leads to strengthened initiatives, creativity, & in some cases genius! Lee has an extensive knowledge of the fitness & leisure industry, having worked his way up from Fitness Instructor to personal trainer, to General Manager. Having gained great experience managing both private Leisure Clubs & chains with responsibility of managing up to 50 employees.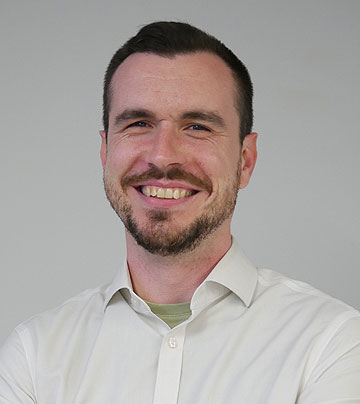 Entrepreneur in Residence 
As Entrepreneur in Residence at Bucks Hubs I am here to help founders benefit from the vast array of services and support available through Oxford Innovation, whether they need space to work, access to funding or angel investors, advice on business growth, support with leveraging digital technologies, and more... I love making connections and seeing innovative ventures thrive, and there are continuous opportunities to learn something new and share knowledge with other founders I work with. Working at Bucks Hubs gives me the chance to positively impact more early-stage startups in the local community working on innovative solutions to real problems. I have a keen interest in technological innovation through partnerships with non-technical founders who have subject-matter expertise. I have enjoyed the success of co-founding and subsequently selling a micro tech startup providing web-based software to the Film & TV industry, and I relish the opportunity to share my experience for the benefit of others. Outside of Bucks Hubs I enjoy coding, teaching, reading a lot of fiction, and spending time with my three children who ensure there is never a dull moment at home!